Hey there!
My name is Angels Ramis. This is me: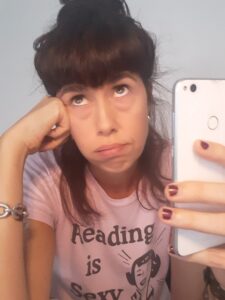 I guess you were probably expecting your average resume / portfolio combo, but…
What sort of joyless copywriter would I be if I simply attached a plain old PDF CV?
No way. Not on my watch.
So in order to do my due diligence, here are a few facts you might find interesting as to my skills and experience:
 I've been working as a freelance copywriter and EN-ES translator for the past 4 years.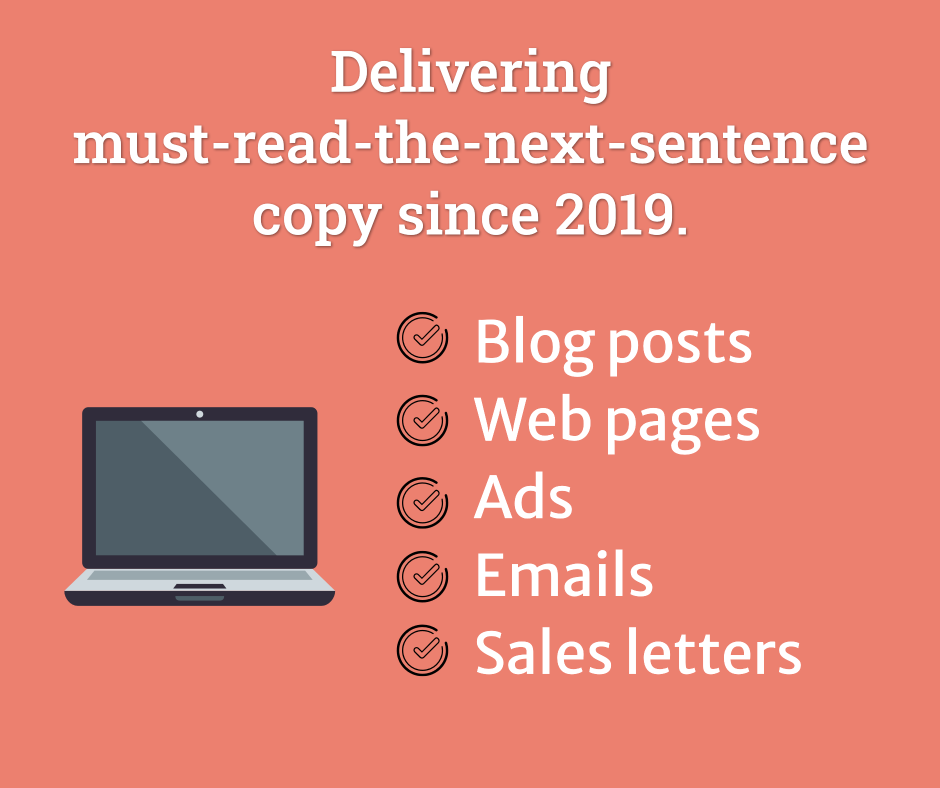 I've been exploring the possibilities of email marketing in my own newsletter for the past year and a half.
I'm a people's person and sort of obsessed about customer satisfaction.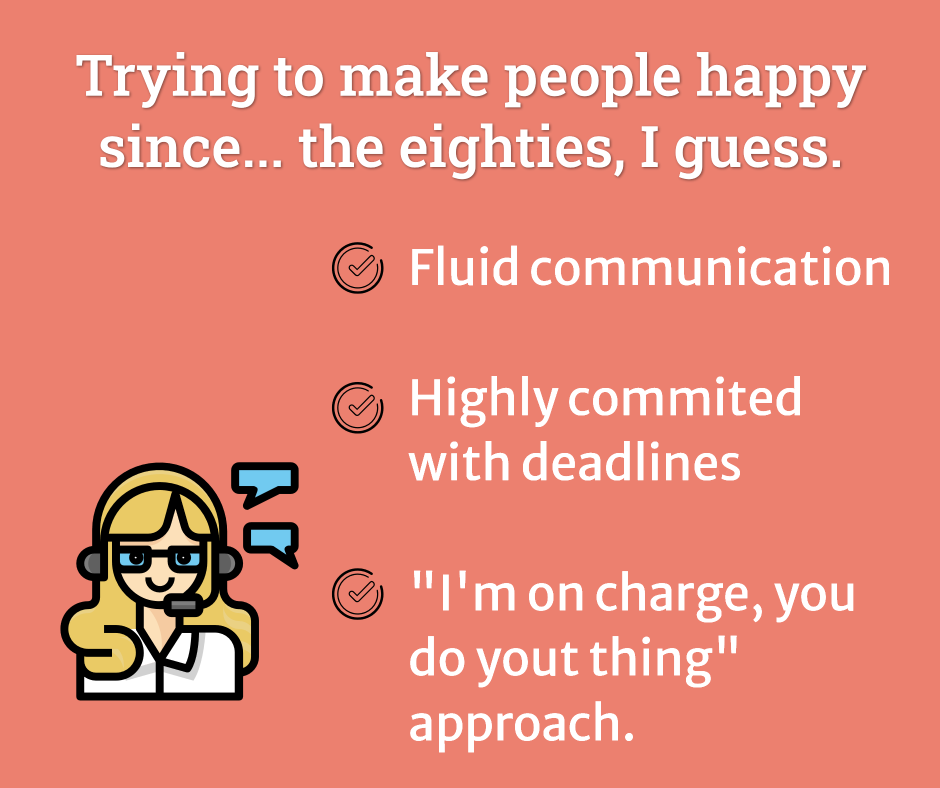 But enough about me already.

Why would you want to work with someone like me?
1. Rest peacefully.
You will never experience the disappointment of being stood up, left to ponder: where is my copy? Punctuality is my standard. and Mediocrity is not in my vocabulary.


2. Get a holistic vision.
You will receive the insights of a self-made strategist. I believe that focusing on the big picture details leads to explosive results. Your entire story—in every little aspect, will always be considered.


3. Growth mindset.
My experience as a freelance copywriter has nurtured my resilience. Tenacity is a must in order tu succeed on your own. And that tenacity will be on your side.


4. The perfect combo
Your typical spelling bee nerd with a touch of LSD in her thinking proccess. Metaphorically, that is.


5. No BS commitment.
I am looking for new opportunities to be a better provider for my 6 year-old daughter. Rest assured I give my best every-single-day.


I am sure you are crazy busy reading a bunch of resumés, so let me finish by showing some examples of copy I've written or transcreated for past customers or for my own info products.

And a few words from people I have worked with:
I was looking for someone to invigorate the content of my website, and Angels was the perfect choice. With an empathetic language, focused on benefits, she was able to connect with our customers and better convey the value of the Company. I absolutely recommend Angels.
Working with Angels has been enriching. At first, I thought she was adding words to the images, but the fact is we ended up putting images to her words. She is a great seducer, a word magician. I am very grateful to her and I highly recommend her.
It's a pleasure to work with Angels; we have been working together for nine years. Her will to add value and her quest for excellence are two of her standing qualities, and the reason why we trust her. She is a fast, accurate and creative translator and I recommend her to those who are looking for reliable and high-quality translations.
And that's all for now.

I think there's enough content here for you to evaluate if could be a good match.

But feel free to check my posts on Instagram or sign up for my Newsletter — where you'll slide down my own sales funnel— if you feel like checking me out.

Thank you for reading this far and hope to hear from you soon.

Have a great day!
Angels
Ps: I live in Spain 🙂